Santa Monica, California – March 31, 2020. Automotive Defense Specialists, a legal team of highly-trained SMOG shop defense attorneys, is proud to announce a post for March 2020. A technician or auto repair shop can receive a SMOG citation or STAR invalidation for many reasons. The evidence may not be apparent to the recipient. If a technician goes into court alone, losing could be a possibility. All may not be lost, however, as the post explains. It might be the moment to contact a defense lawyer, go back to court, and appeal the Bureau of Automotive Repair decision.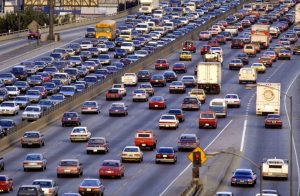 "Many station owners and technicians start out informally against the Bureau of Automotive Repair only to lose," explained attorney William Ferreira of Automotive Defense Specialists. "While we prefer to work with owners and technicians at the very beginning, sometimes they turn to us only when thye need to appeal a decision made by the Bureau of Automotive Repair. Our new post addresses this issue."
Station owners and SMOG technicians can review the new informational blog from Automotive Defense Specialists at https://automotivedefense.com/2020/02/02/if-you-receive-a-licensing-decision-from-the-bureau-of-automotive-repair-you-have-a-right-of-appeal/. An auto repair station owner can receive hard-to-understand notices from the Bureau of Automotive Repair at any time. STAR citations, SMOG violation notices, and accusation letters might be difficult to understand. Defense attorneys on the side of station owners and SMOG technicians can help with a Bureau of Automotive Repair appeal. The firms' legal services page is available for review at https://automotivedefense.com/about/services/.
SMOG LAWYERS HELP PIECE TOGETHER A WINNING STRATEGY FOR BUREAU OF AUTOMOTIVE REPAIR APPEALS
Here is the background on this release. A highly-rated STAR certified auto repair team in California may take pride in high scores and excellent customer service. If a professional SMOG technician receives an accusation letter, it could seem like a mistake. Going into court alone with a belief the law will be on one's side could backfire. A technician or auto shop owner may not be ready for the legal 'rebuffing' by Bureau of Auto Repair lawyers in court. It can be an effective strategy and result in the loss of a valued STAR certification.
A SMOG violation letter might puzzle a professional SMOG technician. Choosing a skilled auto defense attorney to handle a Bureau of Automotive Repair appeal might be a smart strategy. A legal team of defense attorneys focused on SMOG accusations can piece together the facts to help win a case in court. For these reasons, Auto Defense Specialists has announced a new post about the importance of a Bureau of Automotive Repair appeal.
ABOUT AUTOMOTIVE DEFENSE SPECIALISTS
Automotive Repair Specialists is a top law firm of Bureau of Automotive Repair defense attorneys. The firm represents auto repair facilities, SMOG check stations, and technicians in every facet of their legal needs, including accusations from the Bureau of Auto Repair, STAR license invalidations, and STAR invalidation appeals. Contacting a top auto defense lawyer and consulting with attorneys after initial contact can provide the best strategy for fighting back.