It's a tough old life being an auto repair shop in California. Difficult customers. Expenses such as rent and labor. Regulations. Yes, lots and lots of regulations!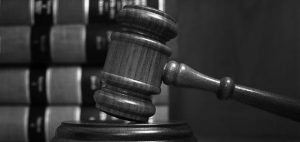 And then you can get sued, not just by customers, but caught in legal actions from the Bureau of Automotive Repair, which is why you may well need a specialist auto repair shop defense attorney if that should happen. Fortunately, defense attorney Ferreira works online and via the Internet, so you can "meet" with him online and really get a best-in-class defense
Most people would agree that in California we want our air to be as pollution-free as possible, which is why we have the Bureau of Automotive Repair in the first place. It is there to insure that auto repair shops keep within the law and do things the right way. And that the millions of vehicles that we have keep pollution to the minimum. Fair enough.
However, unfortunately, over the last few years the BAR has seen fit to extend its' operations beyond the point of enforcing regulations to the point where it seems it may be deliberately trying to catch you out when you run an auto repair shop. Why else send out undercover cars that have been tweaked for the sole purpose of getting you to make a mistake? If this should happen to you, there is no question but that you need a specialist auto repair shop defense attorney – and there are not that many of them about in California.
Fortunately, You Have Automotive Defense Specialists – Defense Attorneys who Fight the Bureau of Automotive Repair
Fortunately for you – if that should happen to you – there is Automotive Defense Specialists, a law firm dedicated to defending the automotive repair industry. The clue is in the name. It is all we do. If you want a divorce or to sue a supplier for faulty goods, you'll have to go somewhere else. We specialize in the auto repair business. As a result, we know it inside out, and we know the Bureau of Automotive Repair inside out as well.
Our best-in-class attorney is William Ferreira and before he decided to study law he worked in the automotive industry as a technician doing complete engine rebuilds, welding roll cages, R & R work, diagnosing modern computerized vehicles – you name it, he's done it.
When he decided to study law, he did so because he wanted to keep within the automotive industry and use his profound knowledge to help others in the business. It doesn't get any better than that. Here you have a fully qualified lawyer who is also an auto technician.
So if the worst happens and you receive a citation from the Bureau of Automotive Repair, don't hesitate. You need an auto repair shop defense attorney who not only understands all the technicalities but can also explain them to a judge in words that he can understand. That would be William Ferreira.