Los Angeles, California – September 2, 2020. Automotive Defense Specialists, a law firm that represents auto shop station owners and repair technicians who participate in California's SMOG and/or STAR Programs for air quality, is proud to announce a new post on the perils and pitfalls of finding a defense attorney to defend one's rights against the Bureau.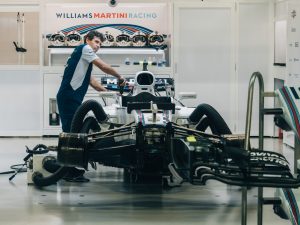 The post explains that not only can customers be challenging but also that the Bureau of Automotive Repair enjoys state-supported attorneys to aggressively go after station owners and technicians.
"No one works harder in California than the lowly SMOG tech," explained attorney William Ferreira of Automotive Defense Specialists. "Besides dealing with customers unhappy with the SMOG program due to California's byzantine rules, he or she also has to deal with the aggressive attorneys paid for by the State to enforce, or some would argue over-enforce, the rules and regulations of the SMOG and auto repair industry."
Interested persons can visit https://automotivedefense.com/2020/07/31/as-an-automotive-repair-technician-you-get-trouble-from-both-customers-and-the-bar/ to read the new post in full. The post explains the twin challenges of difficult customers and aggressive enforcement by the Bureau of Automotive Repair. It then advocates that a SMOG station owner or an auto repair technician reach out to an attorney if they are facing action from the Bureau. Persons who want to know more about potential defense attorney services can also drill down into the information page at https://automotivedefense.com/about/services/bureau-of-automotive-repair-accusation/.
A DEFENSE ATTORNEY FOR HARD-WORKING AUTO REPAIR TECHNICIANS
Here is the background for the release. Small business owners and hard-working auto repair technicians face a very difficult work environment in California. First, there are the enormous regulatory challenges in the auto repair and SMOG check industry. Many times the regulations are unclear, and the enforcement can seem arbitrary to a station owner or technician. Many do not have the resources to fight back against the Bureau's actions even if those actions threaten their livelihood. They may not even know that they are entitled to have an attorney represent their attention. For this reason, the new post explains the basics of how to reach out for a defense attorney.
ABOUT AUTOMOTIVE REPAIR SPECIALISTS
Automotive Defense Specialists is a top law firm representing auto repair facilities, SMOG check stations, and technicians in every facet of their legal needs, including Bureau of Automotive Repair letters, citations, and invalidations. The company offers phone consultations to auto shops, mechanics, technicians, and others who are facing disciplinary actions from the California Bureau of Automotive Repair.
Tel. (415) 392-2886