The average consumer in California does not know that the SMOG industry is highly regulated.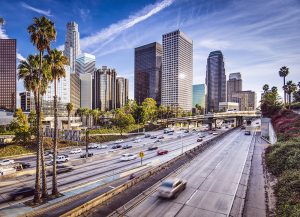 To be fair, not only does the average consumer not know, but even those who do probably don't really care. That's your problem.
However, when it is what you do for a living, making sure that you comply with the Bureau of Automotive Repair requirements is critical. SMOG technicians and SMOG shops must meet the rigorous standards put forward by the Bureau of Automotive Repair. Unfortunately, part of the cost of doing business is the hassle of staying in the good graces of the Bureau.
Even more so is the fact that you do everything that you can to get things right and comply with all the rules and regulations, and yet you could still find yourself losing your SMOG license!
If you are threatened by the Bureau with any type of action, such as a citation, invalidation, or even just a mere letter, you need to act to defend your livelihood! Because that is what losing your SMOG license means – your livelihood basically goes out of the window.
At Automotive Defense Specialists we are only too well aware of this. We have seen SMOG station owners and technicians put out of business because they thought that it would be OK to write back to the Bureau of Automotive Defense simply stating the facts.
The Facts Are Irrelevant
Unfortunately, when the Bureau of Automotive Defense has you in it's sights, the facts may be irrelevant. What you have to recognize is that – despite the fact that it is the last thing you would want – you are now in a fight. And your opponent is a lot bigger than you are! And he has only one objective and that is to win. This is not a very nice way to put it, but it is like coming out of a bar at midnight after a pleasant evening out and meeting a bunch of drunks who take a dislike to you. If there are three or four of you and ten of them, this is only going to finish up one way.
That is why you need somebody on your side who can take up the cudgels on your behalf. In the case of the Bureau of Automotive Repair, that would be us at Automotive Defense Specialists. We know the law as well as they do which is why, when SMOG station owners or technicians come to us for help, we win case after case after case. And we are happy to do it: we don't like the BAR any more than you do! We follow the law and do everything we can to defend you to the fullest legal extent.
So if you receive any sort of contact from the BAR and you don't want to find yourself losing your SMOG license, there is only one answer: get in touch with us immediately.