When you run an auto repair shop, whether in Los Angeles or San Francisco, Eureka or Needles – in fact, anywhere, in California – every now and again you are going to have a dispute with a customer. It can't be helped, because when you fail a customer's SMOG check, that customer may get angry. You have done nothing wrong.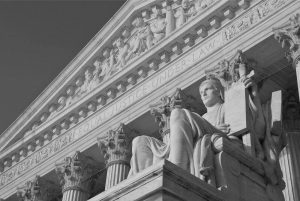 In fact it is the opposite: you have done everything right. However, the customer doesn't always see it that way, and it can lead to "a spot of bother".
However, if you have a Bureau of Automotive Repair dispute, that is another issue altogether. This time the boot is on the other foot, but it is deadly serious because the Bureau of Automotive Repair can put you out of business. In fact, when they consider that you have done something wrong, that is exactly what they set out to do. You have been a naughty boy and you are not to be trusted with the health of the citizens of California.
When faced with a Bureau of Automotive Repair dispute, some repair shop owners try to handle it themselves, but that can be a recipe for disaster. The fact is that – as great an auto repair technician as you may be – you don't understand the law. The Bureau of Automotive Repair does understand the law – and they will run rings around you if you don't know how to deal with them. Sure, you understand all of the smallest technical details of auto repair work, but you don't understand how to explain them to a judge, and you may very well be in the position where you need to do just that.
What would be perfect if you are faced with a Bureau of Automotive Repair dispute is if you were not only a fully qualified technician but at the same time a fully qualified attorney. Then you would know exactly how to deal with the Bureau of Automotive Repair.
Ha! Fat chance of that!
But wait! At Automotive Defense Specialists we have a attorney who is exactly that. Our William Ferreira is a fully qualified defense attorney – obviously – but at the same time he is a fully qualified auto technician. He spent the first years of his working life training, and then working, as an auto technician, and he has done it all. Then he changed direction and trained as a lawyer.
So now you have a man who is a fully qualified lawyer and auto technician. Not only that, but he hates the Bureau of Automotive Repair with a passion! So much so that he spends his whole working life defending auto repair shop owners and technicians.
William Ferreira is the man you need on your side.