San Francisco, California – February 28, 2022. Automotive Defense Specialists, a team of defense attorneys focused on auto repair shops, SMOG technicians, and STAR program participants in California, is proud to announce a new post on what to do after receipt of a citation from the Bureau of Automotive Repair.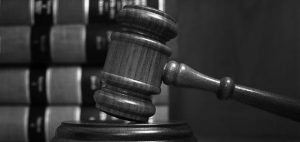 "Sometimes auto repair shop owners and technicians procrastinate on citations because they don't know how to handle them. Ignoring them, however, will not make them go away," explained attorney William Ferreira of Automotive Defense Specialists. "Because the issues can be complex, it is often good to reach out to an attorney who understands the laws, regulations, and how to assert one's rights vis-a-vis the California state bureaucracy."
SMOG technicians and auto repair shop business owners can read the new post at https://automotivedefense.com/2021/12/31/you-may-need-a-specialist-lawyer-if-you-receive-a-bureau-of-automotive-repair-citation/. Technicians or shop owners who receive a Bureau of Automotive Repair citation should not ignore the problem. As the post explains, procrastination can cause financial and legal troubles for an auto repair shop up to and including the loss of license. Small, local auto repair shops and SMOG technicians can learn more on the citation-focused page. Automotive Defense Attorneys can help fight highly skilled Bureau of Automotive Repair lawyers and possibly save the license of a small auto repair or SMOG testing business.
PROCRASTINATION IS NOT A STRATEGY
Here is the background on this release. The complexities of 2022 in California can mean new SMOG testing and auto repair opportunities. As businesses continue to open up after the pandemic, many shops could be ready to welcome customers with a renewed sense of service and support. If a Bureau of Automotive Repair citation arrives, for example, it could stop a business in its tracks. A mom-and-pop auto shop owner might be confused about addressing the problem. Putting the citation to the side to "deal with later" may end up causing catastrophic legal problems for the business. A shop owner or SMOG technician can contact a legal team focused on Bureau of Auto Repair citation letters to get past the procrastination and proceed to action.
ABOUT AUTOMOTIVE DEFENSE SPECIALISTS
Automotive Defense Specialists is a top law firm representing auto repair facilities, SMOG check stations, and technicians in every facet of their legal needs, including the Bureau of Automotive Repair letters, citations, and invalidations. The legal team can help auto shops respond to a Bureau of Auto Repair defense letter. The company offers phone consultations to auto shops, mechanics, technicians, and others facing disciplinary actions from the California Bureau of Automotive Repair.
Tel. (415) 392-2886