Los Angeles, California – March 31, 2022. Automotive Defense Specialists, a team of best-in-class defense attorneys for SMOG technicians and auto repair shops in California is proud to announce a new post about handling Bureau of Automotive Repair disputes. Disputes of any type including citation or accusation letters shouldn't be taken lightly. A disagreement with the California Bureau of Auto Repair may require an attorney to defend one's rights against this powerful regulatory agency.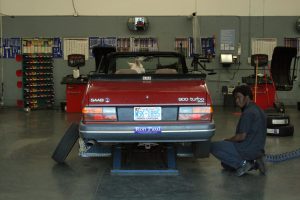 "Smog technicians and auto repair shop owners may feel comfortable handling misunderstandings with customers, but a dispute with the Bureau of Automotive Repair is on a whole other level. Their attorneys are ready to fight in court and nullify a STAR certification or license so as to close a SMOG business down," explained attorney William Ferreira of Automotive Defense Specialists. "Our legal team takes the threat seriously and can help resolve it so as to minimize the chance of losing one's license."
The new post is ready for review at https://automotivedefense.com/2021/10/30/if-you-dispute-a-bureau-of-automotive-repair-decision-you-need-an-attorney . The post explains the severity of a SMOG accusation targeted at so-called "mom and pop" auto repair shops. A legal team focused on defending smog-testing technicians and car repair shops from the Bureau of Automotive Repair could make the difference. The expert attorneys help manage citation defense cases, petitions for interim suspension orders, and STAR invalidation cases. Interested persons can review the WordPress "tag" page providing consolidated information around disputes with the Bureau of Automotive Repair at https://automotivedefense.com/tag/automotive-repair-defense/. Technicians and auto repair shop owners can reach out to the team of defense attorneys who will work hard to represent them against the California state regulatory agency.
A BUREAU OF AUTOMOTIVE REPAIR DISPUTE MAY REQUIRE A LEGAL RESPONSE
Here is the background on this release. California auto repair shop owners may be familiar with managing customer complaints. Smart customer service skills can help both parties find a solution and solve the problem quickly. If a SMOG shop owner or technician receives a Bureau of Automotive Repair dispute letter, customer service skills may not be the answer to a swift resolution. Even an administrative law disagreement may require a legal expert to manage. It could be time to contact a top legal defense team focused on solving issues with the Bureau of Auto Repair. A professional attorney can help handle legal arguments and possibly save a SMOG shop from long-term financial losses.
ABOUT AUTOMOTIVE DEFENSE SPECIALISTS
Automotive Defense Specialists (https://automotivedefense.com/) is a top law firm representing auto repair facilities, SMOG check stations, and technicians in every facet of their legal needs, including the Bureau of Automotive Repair letters, citations, and invalidations. The legal team can help auto shops respond to a Bureau of Auto Repair defense letter. The company offers phone consultations to auto shops, mechanics, technicians, and others facing disciplinary actions from the California Bureau of Automotive Repair.
Tel. (415) 392-2886