When you are in the auto repair / SMOG shop sector you are running a business which is highly regulated. Let's face it: there is nothing really wrong with that because we need to keep the air that we breathe as fresh as possible. But overseeing all the regulations is the Bureau of Automotive Repair, and it can cause serious problems for auto technicians and SMOG shop owners.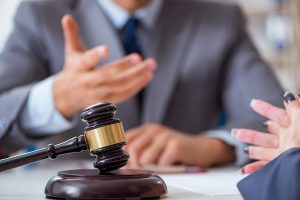 We recognize and value their work, but they can sometimes be a little "over-enthusiastic" and "confrontational" with respect to SMOG technicians and auto repair shops. And that is putting it mildly.
In fact, the Bureau of Automotive Repair can very often go well over the top when it comes to enforcing the regulations. Let's be honest: what other enforcement agency would send out undercover vehicles for the sole purpose of trying to trick you into making a mistake? And, yes, if you are not aware, they do sometimes do precisely that!
The big problem is that it has the power to put you out of business! If you rely on testing vehicles as perhaps half or even three quarters of your turnover, if they can stop you doing that, your business is unlikely to survive.
Another big problem is that the BAR may often believe that you are at fault even when you are not. And to follow on from that, if they believe that, then they will go all out to close you down, or at least stop you from testing, which is much the same thing. They can send out STAR Invalidations, Accusations, Citations, and even press criminal charges, among other things.
Keep Looking Over Your Shoulder
In short, in one sense, when you are in the auto repair / SMOG testing business, you really need to keep looking over your shoulder, because you never know when the Bureau of Automotive Repair is behind you.
Heaven forbid that this should ever happen to you, but if it should, then you need to take drastic action, even if you think, or know, that you are not in the wrong. Remember, you don't have to be in the wrong: it is enough that the BAR thinks that you are.
That means that you need an expert on your side, and in this case that would be our William Ferreira. He is regarded by many as the foremost attorney to help you fight against the BAR because he actually does nothing else.
Yes, the BAR keeps him occupied full time defending auto repair shop owners and technicians! That should tell you two things.
First that the if the BAR simply thinks that you have done something wrong, then it will come for you. Second, if that should happen, your very first port of call is Mr Ferreira.