Los Angeles, California – December 22, 2022. Automotive Defense Specialists, a law firm defending the SMOG and auto repair community from the Bureau of Auto Repair is proud to announce a new video page. The page provides visual and audio tools for SMOG repair shops and technicians fighting Bureau of Automotive Repair actions.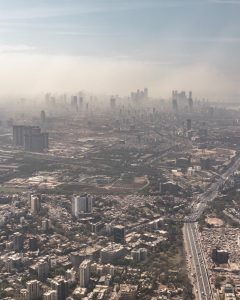 "Not everyone is interested in reading pages of information, even if it's valuable content they actually want. We updated our video page to help provide another option for those seeking support around Bureau of Auto Repair issues," explained attorney William Ferreira of Automotive Defense Specialists. "The videos provide an overview of the types of cases we manage and how we can help including criminal defense cases vis-a-vis California's Bureau of Automotive Repair."
Individuals can review informational videos by Automotive Defense Specialists at https://automotivedefense.com/videos/. The video page covers topics such as the following: brake and lamp cases, STAR invalidation or suspensions, SMOG undercover vehicles actions, and Bureau of Auto Repair accusations, citations, and even criminal cases. Those interested in STAR suspensions can check out https://automotivedefense.com/about/services/bureau-of-automotive-repair-star-invalidation-cases/ as well as the official BAR page updates. The lawyers are focused on defending technicians and auto repair shops against the Bureau of Auto Repair. The firm does not represent consumers or persons seeking to sue an auto repair shop or dealership.
Instead, the law firm and its team of Bureau of Automotive Repair defense attorneys fight for small or so-called "mom-and-pop" auto repair shops, dealerships, and smog testing shops. The team of defense lawyers also supports Bureau of Auto Repair cases throughout California, from Sacramento to Los Angeles, San Francisco to San Diego, and all communities throughout the "Golden State." Auto repair shop owners and technicians can contact Automotive Defense Specialists to discuss an issue by contacting lead attorney, William Ferreira.
VISUAL LEARNERS CAN REVIEW A VIDEO PAGE ON SMOG AND AUTO REPAIR ISSUES
Here is the background on this release. Finding helpful information on the Internet may be commonplace for many people. Quick searches on topics can provide pages of written content to help individuals find answers to a problem. If a smog technician or auto shop owner needs support for a Bureau of Automotive Repair problem, it could help to find easier options than reading several pages. For these reasons, Automotive Defense Specialists announced a new informative video page about fighting SMOG accusations and related cases.
ABOUT AUTOMOTIVE DEFENSE SPECIALISTS
Automotive Defense Specialists is a top law firm representing auto repair facilities, SMOG check stations, and technicians in every facet of their legal needs, including the Bureau of Automotive Repair letters, citations, suspensions, and invalidations. The legal team can help auto shops respond to a Bureau of Auto Repair defense letter. The company offers phone consultations to auto shops, mechanics, technicians, and others facing disciplinary actions from the California Bureau of Automotive Repair.
Tel. (415) 392-2886