A Specialized Law Firm for Automotive Repair and Dealerships
We're a law firm practicing exclusively in Automotive Repair Defense Law – we defend shops, techs, and Independent Vehicle Dealers. We represent automotive repair dealers, body shops, repair facilities, smog stations, transmission shops, muffler shops, drive-line specialists, restoration specialists, independent dealerships, and anyone in between.
We have offices in both Northern and Southern California, serving the entire state.
With the use of fax, video and teleconferencing, we represent shops from Sacramento to San Diego.
We'll take the problem off your hands, letting you focus on your Business
Automotive Defense Specialists is the fighting voice behind the technician, allowing you to focus on your business. Instead of dealing with the Bureau of Automotive Repair, the DMV, collecting from customers, negotiating with insurance companies, or dealing with lawsuits, we allow you to concentrate on running your business while your Automotive Defense Attorney handles the rest.
Here at ADS we offer Free Initial Consultations for our clients. We believe that our clients should not be afraid to consult with an attorney to determine their options. After all, we're here to help.
We have a full understanding of your business - we've been there before
Our firm consists of former and current ASE technicians who have the industry experience to service the automotive industry in a way never thought possible.
With a former ASE Certified Technician as the managing partner and head litigator of the firm, a current ASE Master Certified Technicians and Smog Emission Specialist on retainer, we can assist in everything from mechanic's liens and repo laws to bureau of automotive repair and DMV administrative defense hearings.
Visit the about us page to learn more about the history of the firm and its employees.
From the Blog
October 29, 2013 By admin Leave a Comment
STAR Certification Invalidation We have recently seen a rash of STAR Certification Invalidation notices being sent to several facilities over the last week or two. It's important what to know … [Read More...]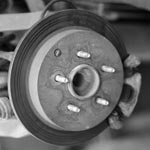 July 1, 2009 By admin 2 Comments
http://ag.ca.gov/newsalerts/release.php?id=1762 The AG is going after 22 Midas shops for recommending to resurface rotors after the Bureau spent thousands doctoring rotors to look used and worn and … [Read More...]
We specialize in Bureau of Automotive Repair and DMV Investigations – from customer complaints to undercover operations and License Defense Cases
Understanding what it takes to defend against the onslaught of legal issues a facility faces – from dealing with the Bureau of Automotive Repair, the DMV, workers compensation issues, customer lawsuits, mechanics liens, specialized tax or business formation issues, we are a full service law firm for the Automotive Repair and Dealer Industry.