Santa Monica, CA – October 27, 2015. Automotive Defense Specialists, a California law firm specializing in Bureau of Automotive Repair issues, is proud to announce a new list of BAR STAR Program information. BAR, of course, stands for the Bureau of Automotive Repair and the STAR program is their latest SMOG-related regulatory system in California. Small auto repair shops and skilled auto technicians are confused when receiving a STAR violation from the BAR.
"When an auto shop or car dealer has received a citation violating the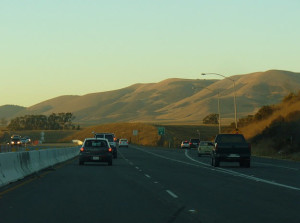 STAR program, it can be stressful," explained William Ferreira of Law Firm Automotive Defense Specialists. "The Bureau of Automotive Repair has in-house specialists who can quickly make things difficult for a small auto repair shop, SMOG Check station or STAR program participant who does not understand the regulatory requirements. That is why we have updated our new BAR STAR page to help auto technicians navigate the confusing BAR website and find answers quickly."
To view the new BAR STAR page go to out Bureau of Automotive Repair information page to learn more, here.  The page offers details about the STAR report card, SMOG check stations and BAR citations and violations. Information about how to navigate and the Bureau of Automotive Repair website is also available. Interested parties are advised, however, that for any complex issue they are recommended to contact the law firm directly for as no cost consultation.
California Auto Technicians Search for STAR Answers on BAR Website
California's public agencies are notorious for red tape and difficult-to-navigate websites. When the California Bureau of Automotive Repair delivers a STAR violation letter to an auto repair shop, searching for answers on the BAR website can elevate anxiety. SMOG check stations, individual car dealerships and family-owned auto shops are too busy serving customers. Taking the time to understand updated STAR SMOG check regulations is stressful for over-worked auto technicians.
Automotive Defense Specialists, California's defense attorneys for individually owned auto businesses, has released an updated page listing BAR STAR resources. Simple answers to STAR violation notices are available with quick links to the official website. Professional automotive technicians learn a long list of terms for the auto repair and smog check business. Auto business owners do not have time to decipher confusing STAR terms and legal jargon. With the support of a skilled defense attorney specializing in automotive law, simple answers can be found to complex BAR STAR questions.
About Automotive Defense Specialists
Automotive Defense Specialists is a top law firm representing auto repair shops, smog check stations, individual-owned car dealerships and other automotive technicians. The company offers free phone consultations to auto shops, mechanics, technicians and others who are facing disciplinary actions from the California Bureau of Automotive Repair. ADS only specializes in automotive law and defense cases. This includes; BAR STAR violations, SMOG citations and negligent repair allegations. ADS works to dismiss cases with the California Bureau of Automotive Repair before going to trial.
Web. https://automotivedefense.com/
Tel. (415) 392-2886