January 31, 2019 – Santa Monica, California. Automotive Defense Specialists, professional attorneys focused defense work against California's Bureau of Automotive Repair, is proud to announce new openings for SMOG stations, technicians, or STAR Program participants who may be facing what is called an "accusation" by the Bureau. Aggressive actions by the BAR has increased the likelihood of administrative problems against hard-working auto repair shops and/or their technicians.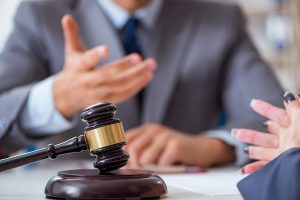 "Our main objective is to serve the SMOG test and STAR program community against Bureau of Automotive Repair accusations. That's what this new announcement is about," explained attorney William Ferreira of Automotive Defense Specialists. "Our caseload has been organized for 2019, and we want to alert the community there is room to add a few more to our roster."
To learn more, SMOG technicians and auto repair owners can review the home page for Automotive Defense Specialists. Auto repair and smog testing community members can review the informational page for Bureau of Automotive Repair accusation. Persons engaged in an accusation dispute can visit the website and click on consultation to request a meeting. It should be noted that the law firm continues to accept cases that involve so-called "STAR invalidations" and/or citations.
LAW FIRM DEFENDS HARD-WORKING TECHNICIANS AND AUTO REPAIR SHOPS AGAINST THE BUREAU OF AUTOMOTIVE REPAIR IN CALIFORNIA
Here is the background to this release. The Bureau of Automotive Repair can focus on penalizing SMOG and auto repair sites for alleged violations. The goal to enforce California's air quality laws can be the primary objective. While the goal is admirable, at times the execution can be riddled with issues. For example, an undercover vehicle could pass a SMOG test undetected through no malicious intent on the part of a SMOG technician. This can then result in administrative or legal action.
Other issues involve the complexity of the vehicles on the road in California today, the calibration of SMOG check machinery and various arcane issues involved in the tests. Unfortunately, it often seems like the Bureau of Automotive Repair and hard-working SMOG technicians or auto repair shops are in a combative relationship, when they should be working together to provide better air quality for Californians. One such issue is so-called "accusations," which are a formal procedure by the Bureau of Automotive Repair. Others are citations and/or invalidations.
Highly rated, professional SMOG test technicians might find facing the Bureau of Automotive Repair alone to be ineffective. BAR attorneys go into court to win regardless of fault. Hefty fines, dropped FPR scores or complete removal of a STAR certification can be the result. The high demand for representation from SMOG testing shops can keep legal firms full and unable to accept new cases. If an auto repair shop has a scheduled court date to fight against a Bureau of Automotive Repair letter, securing legal representation can be vital.
For these reasons, Automotive Defense Attorneys has announced new openings for accusation cases. Technicians served with a citation, accusation or invalidation letter can contact a top defense team for a consultation to work to protect their license to the fullest extent of the law.
ABOUT AUTOMOTIVE DEFENSE SPECIALISTS
Automotive Repair Specialists is a top law firm of Bureau of Automotive Repair defense attorneys. The firm represents auto repair facilities, SMOG check stations, and technicians in every facet of their legal needs including accusations from the Bureau of Auto Repair, STAR license invalidations, and STAR invalidation appeals. Contacting a top auto defense lawyer and consulting with attorneys after initial contact can provide the best strategy for fighting back.
The company offers free phone consultations to auto shops, mechanics, technicians and others who are facing disciplinary actions from the California Bureau of Automotive Repair.
Web. https://automotivedefense.com/
Tel. (415) 392-2886