As with many things in the 21st century here in California, there are people who specialize in certain sectors and then there are "Jack(s) of all trades".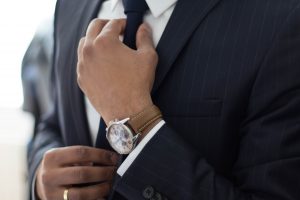 So, for example, when you want your car fixed you could take it to "Bill's Garage" on the corner of the next street, or you could take it to a specialist. For instance if you need you 1998 Toyota Prius serviced you might take it over to Bill. However, if you need your 2019 Tesla serviced you'd most likely take it to the Tesla dealer who sold it to you because they are specialists and you don't want someone who isn't a specialist tinkering about with your beautiful electric vehicle.
Equally, if you are in the SMOG check industry and need to know how to dispute a Bureau of Automotive Repair decision you wouldn't go to the nearest attorney in town. You would go and look for a specialist attorney who knows and understands how to dispute a Bureau of Automotive Repair decision because he's done it many times and knows all the loopholes.
A Specialist Who Does Nothing But Handle Bureau of Automotive Repair Cases
In this case, your best bet is William Ferreira at Automotive Defense Specialists (the name itself is a bit of a giveaway, isn't it?) because not only is he a specialist at dealing with the BAR, but in fact it is ALL he does. It's no good asking for his advice about your divorce, but if you want to take on the BAR then he's your man.
Not only is William Ferreira a specialist who knows how to dispute a Bureau of Automotive Repair decision, but he actually grew up in the automotive repair industry. He has done everything from complete engine rebuilds and welding roll cages, to R & R work and diagnosing modern computerized vehicles. He has also kept up with newer technologies because, as he says, you always need to be one step ahead of the BAR. He has done just about everything there is to do in automotive repair, so he understands the problems from both points of view. He is an automotive specialist AND a BAR specialist. Who could possibly handle your case better?
Over the past nine years, Mr Ferreira has litigated, settled, or caused to be dismissed, around 2,000 cases, and in addition during that time has personally taken over 500 cases to verdict in front of a Judge at the Office of Administrative Hearings.
Mr Ferreira has offices in both Los Angeles and San Francisco, so wherever you are in California he can take on your case for you. You won't get better advice and support in a fight against the BAR anywhere else.