San Diego, California – January 28, 2020. Automotive Defense Specialists, a team of defense attorneys serving hard-working auto repair shops and technicians against California's Bureau of Automotive Repair, is proud to announce a new post for 2020 on the issue of appeals.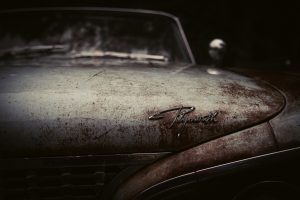 For a STAR-certified SMOG-testing station, losing to the Bureau of Auto Repair may not mean the fight is over. Technicians or auto shop owners may be able to appeal a decision by the Bureau of Automotive Repair by working with a knowledgeable attorney.
"STAR-certified SMOG shops are in a class of their own. We know because they aren't only our clients, but friends and past colleagues. When a STAR Program participant loses in court, they shouldn't just walk away and accept defeat," explained attorney William Ferreira of Automotive Defense Specialists. "It's hard work to achieve top status in the SMOG testing community. That's worth fighting for, and we are prepared to help by giving it our all as defense attorneys including appealing decisions, where possible, by California's Bureau of Automotive Repair."
Interested persons can review the new post on appeals at https://automotivedefense.com/2020/01/03/if-your-star-status-is-threatened-by-the-bureau-of-automotive-repair-you-have-to-fight-them/. Persons with specific issues such as so-called "accusations" by the Bureau of Automotive Repair can either visit the informational page or reach out to the law firm for a confidential consultation. Persons who want to know more about the STAR program can visit the official page at https://www.bar.ca.gov/Industry/STAR_Program/.
STAR PROGRAM PARTICIPANTS MAKE NO EXCUSES WHEN IT'S TIME TO APPEAL A DECISION BY THE BUREAU OF AUTOMOTIVE REPAIR
Here is the background to this release. Business industries can bestow special awards and certifications to highly-trained professionals in the field. The SMOG testing industry offers a rigorous program for technicians designed to provide customers a high-quality smog check experience. STAR Program stations can go through uncompromising training to achieve the designation from the State of California. Losing a special certification, however, can mean a significant blow to a business.
A SMOG technician can pride themselves on personal accountability and high expectations. Taking shortcuts and making excuses for sub-par work may not be in a SMOG tech's vocabulary, nor certainly in the vocabulary of a participant in the prestigious STAR program. A day in court to defend a citation could turn out badly and leave an expert smog technician stunned. The next move can include fighting back and appealing a decision by the Bureau of Automotive Repair.
For these reasons, Automotive Defense Specialists has announced a new blog post for the STAR program community.
ABOUT AUTOMOTIVE DEFENSE SPECIALISTS
Automotive Repair Specialists is a top law firm of Bureau of Automotive Repair defense attorneys. The firm represents auto repair facilities, SMOG check stations, and technicians in every facet of their legal needs, including accusations from the Bureau of Auto Repair, STAR license invalidations, and STAR invalidation appeals. Contacting a top auto defense lawyer and consulting with attorneys after initial contact can provide the best strategy for fighting back.