Santa Monica, California – April 27, 2020. Automotive Defense Specialists, a law firm that represents auto shop station owners and technicians who participate in California's SMOG and/or STAR Programs for air quality, is proud to announce a new post on the value of an attorney in a possible auto license defense case.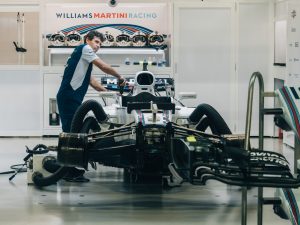 The post explains that if the Bureau issues any type of legal notice such as a citation, accusation, or even possible invalidation, it is extremely helpful to secure an attorney to defend one's rights.
"These are strange times on California highways due to the Pandemic," explained attorney William Ferreira of Automotive Defense Specialists. "However, driving will return in earnest as the Golden State reopens and with it, SMOG, SMOG check issues, and even actions by the Bureau of Automotive Repair. Our new post looks forward to the help that an attorney may bring in any legal action by the BAR."
Interested persons can read the full post at https://automotivedefense.com/2020/04/05/as-an-auto-repair-shop-you-may-need-help-to-defend-yourself-against-the-bureau-of-automotive-repair/. In addition, the post links to a detailed bio of attorney William Ferriera at https://automotivedefense.com/about/williamferreira/. Mr. Ferriera is known within the auto repair and SMOG community as a defense attorney who works hard to conduct a vigorous defense of any and all technicians, auto body shops, or auto repair shops who may be facing the possible loss of their license. He combines a unique passion for the automobile industry with legal knowledge and works exclusively to defend against actions by California's Bureau of Automotive Repair. Persons who may be facing an action by the BAR can reach out to Mr. Ferriera for a no-obligation consultation.
LEGAL REPRESENTATION FOR HARD-WORKING TECHNICIANS AND REPAIR SHOPS
Here is the background for the release. Unfortunately, an adversarial relationship has emerged between California's Bureau of Automotive Repair and the many SMOG shops and auto repair technicians who service the needs of consumers across the Golden State. Unfortunately, many station owners or technicians who receive a notification from the Bureau of Automotive Repair may seek to address the problem in a good-natured way. This may not be the best strategy, however, because the Bureau has many high-powered lawyers and understands the technicalities of the law. A better strategy might be to reach out to a defense attorney for advice and assistance, in order to level the playing field between the attorneys of the state bureaucracy and the station owner or technician. For this reason, Automotive Defense Specialists has announced a new post in their series of defending one's rights vis-a-vis the Bureau of Automotive Repair in California.
ABOUT AUTOMOTIVE REPAIR SPECIALISTS
Automotive Defense Specialists is a top law firm representing auto repair facilities, SMOG check stations, and technicians in every facet of their legal needs, including Bureau of Automotive Repair letters, citations, and invalidations. The company offers phone consultations to auto shops, mechanics, technicians, and others who are facing disciplinary actions from the California Bureau of Automotive Repair.
Web. https://automotivedefense.com/
Tel. (415) 392-2886