Los Angeles, California – June 29, 2020. Automotive Defense Specialists, a law firm that represents auto shop station owners and technicians who participate in California's SMOG and/or STAR Programs for air quality, is proud to announce that defense attorney William Ferreira has been quoted in the prestigious NOLN (National Oil and Lube News Journal).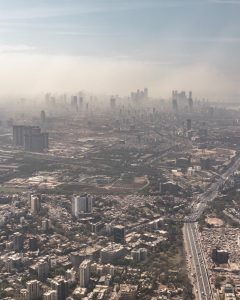 The journal is read by auto repair shop owners and technicians to stay up-to-date with news impacting the repair and SMOG industries.
"Our law firm works hard to reach out to hard-working auto repair shop owners and technicians," explained attorney William Ferreira of Automotive Defense Specialists. "I was thus very honored to be quoted in the NOLN journal on the topic of workers' comp. Busy business owners need to be aware of the regulatory problems and pitfalls that they may encounter."
The article is entitled, "Avoiding Workers' Comp Nightmares", and can be found at https://www.noln.net/articles/4256-avoiding-workers-comp-nightmares. Ferreira is quoted extensively in the article and provides tips for business owners to reduce their insurance premiums and exposure to litigation. SMOG shop owners and technicians as well as auto repair shop personnel who want to learn more about attorney Ferreira can learn more at https://automotivedefense.com/about/williamferreira/ and even reach out for a consultation. As an attorney, Ferreira works hard to represent his clients against California's Bureau of Automotive Repair, the regulatory agency that is often subject to regulatory overreach.
A DEFENSE ATTORNEY FOR HARD-WORKING TECHNICIANS AND REPAIR SHOPS
Here is the background for the release. Small business owners and hard-working technicians face a very difficult work environment in California. First, there are the enormous regulatory challenges in a deep blue state. Many times the regulations are unclear, and the enforcement capricious. Yet many honest owners and technicians try to "do it alone" and fight or appeal decisions by the Bureau of Automotive Repair. An alternative strategy is to reach out to a defense attorney who fights for his clients' legal rights day in and day out. Interested parties can reach out for a no-obligation consultation.
ABOUT AUTOMOTIVE REPAIR SPECIALISTS
Automotive Defense Specialists is a top law firm representing auto repair facilities, SMOG check stations, and technicians in every facet of their legal needs, including Bureau of Automotive Repair letters, citations, and invalidations. The company offers phone consultations to auto shops, mechanics, technicians, and others who are facing disciplinary actions from the California Bureau of Automotive Repair.
Tel. (415) 392-2886