The Bureau of Automotive Repair plays offense. They pro-actively go out and look for SMOG shops and auto repair stations that they believe are doing illegal things. And it doesn't matter whether you are as good as gold: if they think that you are at fault, they will come gunning for you.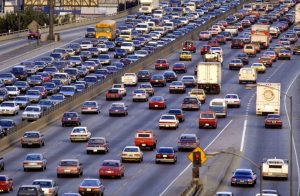 If you look at the figures, something doesn't add up. The number of accusations, citations, and so on, that they issue would make it seem that every auto repair shop in California is out to try and bend the law to its' own advantage.
Sure, in every business there are a few crooks. Or if not crooks, people who are simply incompetent. But most businesses and most auto repair shops and technicians just want to get on with their job and work their best so that their customers are happy and recommend them to others. That way, their business can grow.
However, you have to remember that the whole point of the Bureau of Automotive Repair is to police the industry and ensure that the rules are followed. But they seem to have taken it a step beyond. When you send out cars that have been deliberately altered to produce a fault in the hope (if you are the BAR) that your technician won't find it, and he doesn't, then as far as they are concerned they have got a winner! You are in the wrong and they are right.
You Still Have The Right To A Defense
However, while the BAR plays offense, you still have the right to a defense. The law in California has not yet got to the point when the BAR is automatically believed to be in the right at the first go. You can defend your position.
However, this is where many SMOG station owners and auto technicians make a mistake. You may know and truly believe that you have done nothing wrong, but you are now – through no fault of your own – required to prove it to a judge! Trying to represent yourself can get you into all sorts of difficulties, and the lawyer acting for the Bureau of Automotive Repair will tie you up in knots! This is why you need a Bureau of Automotive Repair defense lawyer on your side.
When you have a specialist Bureau of Automotive Repair defense lawyer such as William Ferreira on your side, things are completely different. The lawyer for the BAR may say something, whereas Mr Ferreira may come back and say something like "Yes, your Honor, but section 42, paragraph (1) (b) states that…………."
Do you see the massive difference that having a Bureau of Automotive Repair defense lawyer on your side makes? There is no way that you would know about "section 42, paragraph (1) (b)."
William Ferreira not only knows the law inside out, but he is also a qualified auto technician, having worked as one at the beginning of his career before choosing to become a lawyer for the precise purpose of defending auto repair shop owners and technicians against the bullying BAR. This is the man that you need on your side!