Los Angeles, California – November 24, 2020. Automotive Defense Specialists, a law firm that represents auto shop station owners and repair technicians who participate in California's SMOG and/or STAR Programs for air quality is proud to announce the continued success of a landmark post on the merits of an appeal to California's Bureau of Automotive Repair.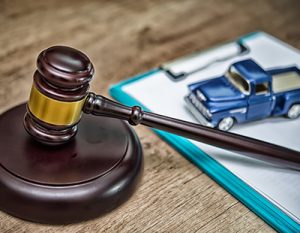 "Many hard-working automotive repair technicians and repair shops are terrified when they receive a negative decision from California's Bureau of Automotive Repair," explained attorney William Ferreira of Automotive Defense Specialists. "We're very proud of the continued success of our landmark post on the merits of an appeal to the Bureau. Many users have found the post and then reached out to us for a consultation on how to appeal a decision by the Bureau, including those that are related to SMOG issues."
Interested persons can visit the post at https://automotivedefense.com/2020/02/02/if-you-receive-a-licensing-decision-from-the-bureau-of-automotive-repair-you-have-a-right-of-appeal/. The post, first published in February 2020, has now become a landmark for those on a journey to discover their rights to an appeal against the Bureau of Automotive Repair and then possibly reach out to an attorney for representation. Of course there is no obligation one way or another; the best thing to do is to evaluate one's options and then, if desired, to reach out to a professional for help. Only a trained attorney can evaluate the facts of the situation, the information provided by the Bureau of Automotive Repair in a decision or action, and the costs and benefits of an appeal.
A DEFENSE ATTORNEY FOR HARD-WORKING AUTO REPAIR TECHNICIANS
Here is the background for the release. Small business owners and hard-working auto repair technicians face a very difficult work environment in California. First, there are the enormous regulatory challenges in the auto repair and SMOG check industry. Climate change and new environmental regulations are ever-present from Sacramento and the important SMOG check industry is a fulcrum of the state's strategy. But new regulations can be unclear, and their enforcement can seem arbitrary to a station owner or technician. Many take a passive approach when they receive a notice from the Bureau of Automotive Repair and attempt to "go it alone." Then, when a decision goes against them, they are forced to consider an appeal and, if possible, legal representation. For this reason, the landmark post on appeals has achieved iconic status on the Internet even though it might be better if a technician or owner worked with an attorney in the first place.
ABOUT AUTOMOTIVE REPAIR SPECIALISTS
Automotive Defense Specialists is a top law firm representing auto repair facilities, SMOG check stations, and technicians in every facet of their legal needs, including Bureau of Automotive Repair letters, citations, and invalidations. The company offers phone consultations to auto shops, mechanics, technicians, and others who are facing disciplinary actions from the California Bureau of Automotive Repair.
Tel. (415) 392-2886