San Francisco, California – April 30, 2021. Automotive Defense Specialists, an expert team of defense lawyers working to represent auto repair shops, technicians, and SMOG-related service providers in California, is proud to announce a new post focused on license denial issues.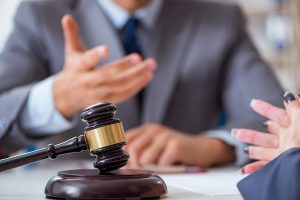 Smog shop owners should be very concerned upon receipt of a threatened license denial, yet challenging the California Bureau of Auto Repair without legal representation could result in more trouble for a busy auto shop.
"We want to tell SMOG shop owners, auto repair shops, and technicians, that it is completely within their rights to question a license denial from the Bureau of Auto Repair. We've been managing these types of cases for years and are very familiar with the challenges," explained attorney William Ferreira of Automotive Defense Specialists. "The first thing is to do is ask the right questions. Reaching out to a team of defense lawyers can be a smart move."
Auto repair shops and SMOG shops can read the new informational post at https://automotivedefense.com/2021/03/24/sometimes-in-the-auto-repair-business-it-can-be-necessary-to-hire-a-lawyer/. A license denial from the Bureau of Automotive Repair could confuse a SMOG shop owner or technician. Questions may arise around the rejection and how an auto repair shop can fix the problem. If a SMOG technician or auto shop owner decides to confront the Bureau of Automotive Repair, it can help to have a knowledgeable defense attorney. A team of lawyers experienced in defense of SMOG license denials, accusations, citations, and suspension orders can find answers. To read details concerning STAR invalidations, for example, interested persons can review the topic-specific page.
EXPERT DEFENSE TEAM HELP SMOG SHOPS GET ANSWERS TO A BUREAU OF AUTOMOTIVE REPAIR LICENSE DENIAL
Here is the background for this release. If a SMOG professional receives a license denial from the Bureau of Automotive Repair, it could put them on the defense. A technician may take great pride in the time and effort it took to become certified. The loss of a SMOG certification could disrupt one's career and livelihood. SMOG license denial letters can occur for many reasons. It could surprise a recipient to learn questioning a SMOG license denial is within their legal rights. Before contacting The Bureau of Automotive Repair, reaching out to a legal team with experience in license rejections can help. An attorney with a background in questioning the validity of a license denial can move the process along quicker and protect a SMOG technician from unnecessary grief.
ABOUT AUTOMOTIVE DEFENSE SPECIALISTS
Automotive Defense Specialists is a top law firm representing auto repair facilities, SMOG check stations, and technicians in every facet of their legal needs, including Bureau of Automotive Repair letters, citations, and invalidations. The legal team can help auto shops respond to a Bureau of Auto Repair defense letter. The company offers phone consultations to auto shops, mechanics, technicians, and others facing disciplinary actions from the California Bureau of Automotive Repair.
Tel. (415) 392-2886